A Word to the Wise…
from Rivkah (Reva)
Jamaican Recipe Prophet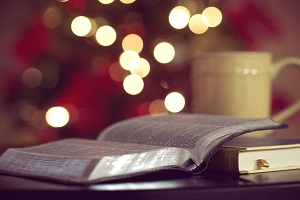 THIS IS A NEW YEAR ON ALMIGHTY G-D'S CALENDAR!!! Abib 5782 or 4/4/2021
According to the FOURTH DAY OF CREATION!!! When our CREATORS ABBA FATHER, HIS SON YAHUSHA AND PRECIOUS RUACH HOLY SPIRIT SPOKE, they created the sun moon and stars to demonstrate for ALL IN THE EARTH, THE SEASONS, DAYS, TIMES, & FEAST DAYS etc. 
GENESIS 1:14 Then Elohim said, "Let there be lights in the sky to separate the day from the night. They will be signs and will mark religious festivals, days, and years. 15 They will be lights in the sky to shine on the earth." And so it was. 16 Elohim made the two bright lights: the larger light to rule the day and the smaller light to rule the night. He also made the stars. 17 Elohim put them in the sky to give light to the earth, 18 to dominate the day and the night, and to separate the light from the darkness. Elohim saw that it was good. 19 There was evening, then morning—a fourth day.
I sense Almighty G-D is calling out to MEN TO LOOK UP TO THE SKY!!! Look  AWAY FROM THEIR COMPUTERS AND SPEAK WITH HIM OUTSIDE LIKE ABRAHAM DID!!!
Good G-D men, who KNOW HIM BUT ARE DISTRACTED BY OTHER HUMAN TOYS AND CANNOT HEAR THE VOICE OF THEIR SHEPHERD, MESSIAH YAHUSHA AND SAVIOR!!! It's Time to AWAKEN THOSE WHO ARE SLEEPING WITH PAGAN THEOLOGY AND CULTURE!!!
These scriptures came to mind as words of encouragement and also warnings…
Daniel 12:2And many who sleep in the dust of the earth will awake, some to everlasting life, but others to shame and everlasting contempt. 3Then the wise will shine like the brightness of the heavens, and those who lead many to righteousness will shine like the stars forever and ever. 
Matthew 5:14 "You are the light of the world. A city set on a hill cannot be hidden. 15 Neither do people light a lamp and put it under a basket. Instead, they put it on a lampstand so it gives light to all in the house. 16 In the same way, let your light shine before men so they may see your good works and glorify your Father in heaven."
Luke 12:6 "Aren't five sparrows being sold for two pennies?[a] Yet not one of them is forgotten before God. 7 Indeed, even the hairs of your head are all numbered. So do not fear; you are more valuable than many sparrows. 8 Now I tell you, whoever acknowledges Me before men, the Son of Man also will acknowledge him before the angels of God. 9 But the one who denies Me before men will be denied before the angels of God. 10 And everyone who speaks a word against the Son of Man will be forgiven, but the one who slanders[b] the Ruach ha-Kodesh will not be forgiven. 11 And when they bring you to the synagogues, rulers, and authorities, do not worry about how you should defend yourself or what you should say, 12 because the Ruach ha-Kodesh will teach you at that time what is necessary to say."
Numbers 6:22 Yahweh said to Moses, 23 "Tell Aaron and his sons, 'This is how you will bless the Israelites. Say to them:
24 Yahweh will bless you and watch over you.
25 Yahweh will smile on you and be kind to you.
26 Yahweh will look on you with favor and give you peace.'
27 "So whenever they use my name to bless the Israelites, I will bless them."
Daniel 11:33
Those with insight will instruct many, though for a time they will fall by sword or flame, or be captured or plundered.
Daniel 11:35
Some of the wise will fall, so that they may be refined, purified, and made spotless until the time of the end, for it will still come at the appointed time.
Daniel 12:10
Many will be purified, made spotless, and refined, but the wicked will continue to act wickedly. None of the wicked will understand, but the wise will understand.
Proverbs 3:35
The wise will inherit honor, but fools are held up to shame.
Proverbs 4:18
The path of the righteous is like the first gleam of dawn, shining brighter and brighter until midday.
Proverbs 11:30
The fruit of the righteous is a tree of life, and he who wins souls is wise.
From Rivkah, your Jamaican Recipe Prophet. 
Shalom, peace & LOVE to all.
Phone 561-881-9171 (Please leave a message and I will be sure to return your call.)
Email: jamaicanrecipeprophet@gmail.com
FEEL FREE TO EMAIL ME YOUR PRAYER REQUESTS, TOO!