A Word to the Wise…
from Rivkah (Reva)
Jamaican Recipe Prophet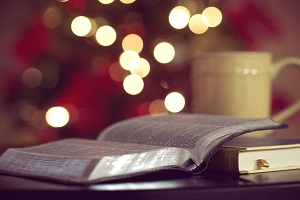 "A word to the wise is sufficient!"
Parenting is a lifetime responsibility. Adonai designed the family, and just because we can reproduce, does not mean we understand the concept of family.
There are many who think having children is just for procreation and to reproduce themselves. There are others who allow society to dictate how they should raise their family and influence their lives.
Adonai said, that children are a Blessing from HIM. He never leaves us alone. We belong to Him FOREVER. In His Kingdom when we become parents, we are to be like Him.
We are blessed to have the responsibility to nurture and train up a child in the way of their Creator. We are expected to model, pray for, guard and protect their eternal spirit.
Each of us belongs to our Creator. It is He who entrusted each spirit, into each womb for a few months.  So, what happens when we come of age? What does that mean to Adonai?
It means we must as adults, make a choice. We must decide are we going to return to our Creator and Eternal Father? Will we accept Yeshua His Son and allow His Powerful Holy Spirit to guide us?
Just as our Eternal Father is to His Son, Yeshua.  So are we to be with our own children. We are to allow Ruach Holy Spirit, breath, to speak over our children, to prophesy to them, and sharpen them with the sword of the Spirit, which is the Word of truth. We need to discover His plan and purpose for them here on this earth.
Recently, my oldest Son blessed me both emotionally and physically. He said, mom, I will never be too old to call you my mom. (They will always be our children)
He told me, he values my prayers and my words from God, that is just for Him. He also confessed that even when he was not willing to listen, he remembers the words of my council.
He told me, we are like two flat tires on a car. LOL! You must know that my son can speak to me in car language because he has been doing that since birth.
He is now married and doing his thing in New York, but he still calls me his mom.  A few years ago, on Mother's Day, he informed me, he hired an AC technician, and a unit to give me an upgrade. He wants me to "stay cool!" and "to chill!".
My only daughter Dr. K! has been my backbone and my greatest encourager. She has also been my most generous and thoughtful child, showing kindness, to her family and friends.   
I will forever give thanks and praise to Yeshua for my salvation.  I will keep praying to our Heavenly Father, for salvation and deliverance from evil for all my children and grandchildren; they are still my first ministry and my offering to HIM.    
So, be encouraged!! Never allow Hasatan, the father of lies to control you or your family.  ## Shalom, peace & LOVE to all ## I'm your Jamaican Recipe prophet.
Phone 561-881-9171 please leave a message and I will be sure to return your call.
Email: jamaicanrecipeprophet@gmail.com
FEEL FREE TO EMAIL RIVKAH (REVA)  YOUR PRAYER REQUESTS, TOO!